---
Pod Leash
New strong mold technology, stainless steel swivel.PREMIUM GRADE COMPONENTS. $39.95
---
Bombala Surf Leash
5mm core diameter, Stainless steel swivel. $35.95
---
Easy Rider Leash
Tied and heat shrunk, simple brass swivel. In 15 years we've never had one break. $29
---
Gorilla Tail Pads
$39.95 / $49.95
In a range of colours and flavours!
---
Ocean & Earth Towel Ponchos
$50.00
Features:
340gsm,
Large, oversize arm opening,
Warm hood,
Kanga pocket.
---
Ocean & Earth Bike Surfboard Rack
$89.99
Description
Strong aluminium construction
Easily attaches to any bike
Easy to follow instructions
Includes 2 occy straps
---
Clear Ding Tape
$32.00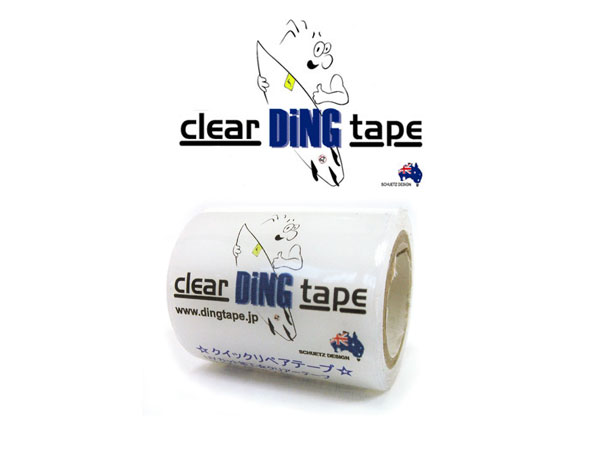 ---
FCS Kalama Bomb Fins
$225.00
A FCS Tow fin set, the Kalama Bomb fins were designed with Dave Kalama for tow surfing 20 to 30 foot waves and incorporate aluminum into their design.
---
Raptor Quad Set Medium
$95.00
Medium size Quad set up. Great all round quad template for all size boards and surfers. Will perform in a variety of types of waves especially points and beach breaks.
---
Ocean and Earth Stretch SOX Board Cover
$50.00
Fits: One Board
Fabric: Stretch Polyester
Features:
• Thick Polyester stretch fabric
• Protective nose piece
• Drawstring closure
• Assorted colours
---
Ocean and Earth Double Rap Rax
$100
• SURFBOARD CARRYING RAX
• SOFT, FLEXIBLE & SECURE
• EASY TO ATTACH & REMOVE
• DESIGNED FOR CARS WITHOUT ROOF GUTTERS
• Superior Quality Rax
• Rust-Proof Metal Cam Buckle Locking System Encased In Padded Neoprene For Added Protection
• UV Treated And Tested Webbing Straps
• Aerodynamic Extra High Eva Moulded Foam Pads (Keeps Handles & Zips Clear Of Roof)
• Easy Clean PVC Top Panel To Minimize Wax Build Up
• Reusable Carry Bag
---
FCS Premium Hard Rack Pads
$40
 Secures 1-3 shortboards or 1-2 longboards
 Universally designed to fit all elliptical-style roof-racks
Package includes Hard Rack Pads only
---
Ocean and Earth Tow Rope Handle
$49.95
Heavy duty nylon construction
Deluxe eva padded handle
Attach to any rope easily & securely
---
MITCH COLEBORN ARC CORE FLEX
$124.95

Designed for extra drive, carving maneuvers , rail to rail turns and down the line surfing.
---
Session Saver Ding Repair Surfboard Repair Kit
$15
Amphbian Curing technology (allows you to surf while the repair cures
Original Formula (hardens in 20 minutes)
No sun required
works on polyester and epoxy boards
Easy, resealable cap
---
Ocean and Earth Pro Tip Nose Protection Kit
$14.99
Includes two different sized Pro Tips, Super Glue, sandpaper & applicator.
---
Features:
High quality thick weave material
600D Polyester nose protector
Wax pocket
Drawcord closure
Size Guide:
Stretch Shortboard Cover
6"3, 6'7", 7.0"
---
$40
Includes Q cells glass, resin, catalyst, sandpaper,

mixing cup, measuring cup and instructions.
---
$139
The Fin 
› The Future Fins Stretch Quad have Stretch's unique inside foil, which compliments the fins outline very well. They are great for mushy to ripable surf. Strong and light the Stretch Quad in Blue Hex will take your Quad to a new level.
---
$50
Nylon/fibre glass composite construction. Nylon fins are computer generated from the engineering foil of a German glider wing.

R7 – Suitable for surfers 75kg+. A big wave fin giving superior drive and exception down the line speed.

This nylon set of fins comes in a protective zip up pouch with a fin key.
---
$4.95
Features:
› Surf Wax
› Colour: Clear
› Mr. Zog's specially formulated wax
› Used to coat the deck of a surfboard
› Provides traction between the surfer's feet and the surfboard
› Warm water (Mid Cool and Cool also available)
---
$46.95
DNA flex mould
double BEARING SWIVEL
SUREFIRE LEASH RELEASE
2 Year Guarantee
---
$15
Wetsuit glue and patch repair kit. 28 grams.  Easy to use, strong and durable, full instructions included.
---
Small: $10, Large: $20
Transparent UV cured Polyester Resin with Fibreglass fibres.  Easy to use, no mixing, cures with UV light 60ml tube.  DO NOT use with Expanded Polystyrene (EPS) core boards. Comes with handy sanding pad (60/240 grit) and acetone prep pad and applicator.
---
DescriptionSince early this century, the Margaret River Wax Co's reclusive wax maker (aka "the Mad Wax Scientist") has been working to achieve the perfect wax for surfing, combining the 5 key attributes of Adhesion, Traction, Durability, Colour and Scent.
The Mad Wax Scientist worked tirelessly to achieve the final secret formula. Employing the experience and feedback from some of the most respected surfers in Australia, the wax would enable Sticky Feet Team Riders to take on and conquer some of the world's most challenging and powerful waves.
THE RESULT:
STICKY FEET SURF WAX – GRIP FOR THOSE WHO RIP!
Used by some of the world's highest-profile surfers in exotic locations around the world, Sticky Feet Surf Wax is available in 5 formulas designed to suit the various conditions encountered around the globe.
ICY COLD (WHITE)
WATER TEMP (C)
2-12
DESIGNED TO BE PERFECT FOR…
Mid-winter surf in Albany, Tasmania, NZ or Europe
COLD (GREEN)
WATER TEMP (C)
12-16
DESIGNED TO BE PERFECT FOR…
Winter swells in WA, SA, Victoria and southern NSWCOOL (BLUE)
WATER TEMP (C)
16-19
DESIGNED TO BE PERFECT FOR…
Cool wax can be used most of the year in Margs and any other temperate waters the world over.RED (WARM)
WATER TEMP (C)
19-23
DESIGNED TO BE PERFECT FOR…
The great long summer session wax.
YELLOW (TROPICAL)
WATER TEMP (C)
23+
DESIGNED TO BE PERFECT FOR…
Any tropical destination (Indo, Samoa, Maldives etc).